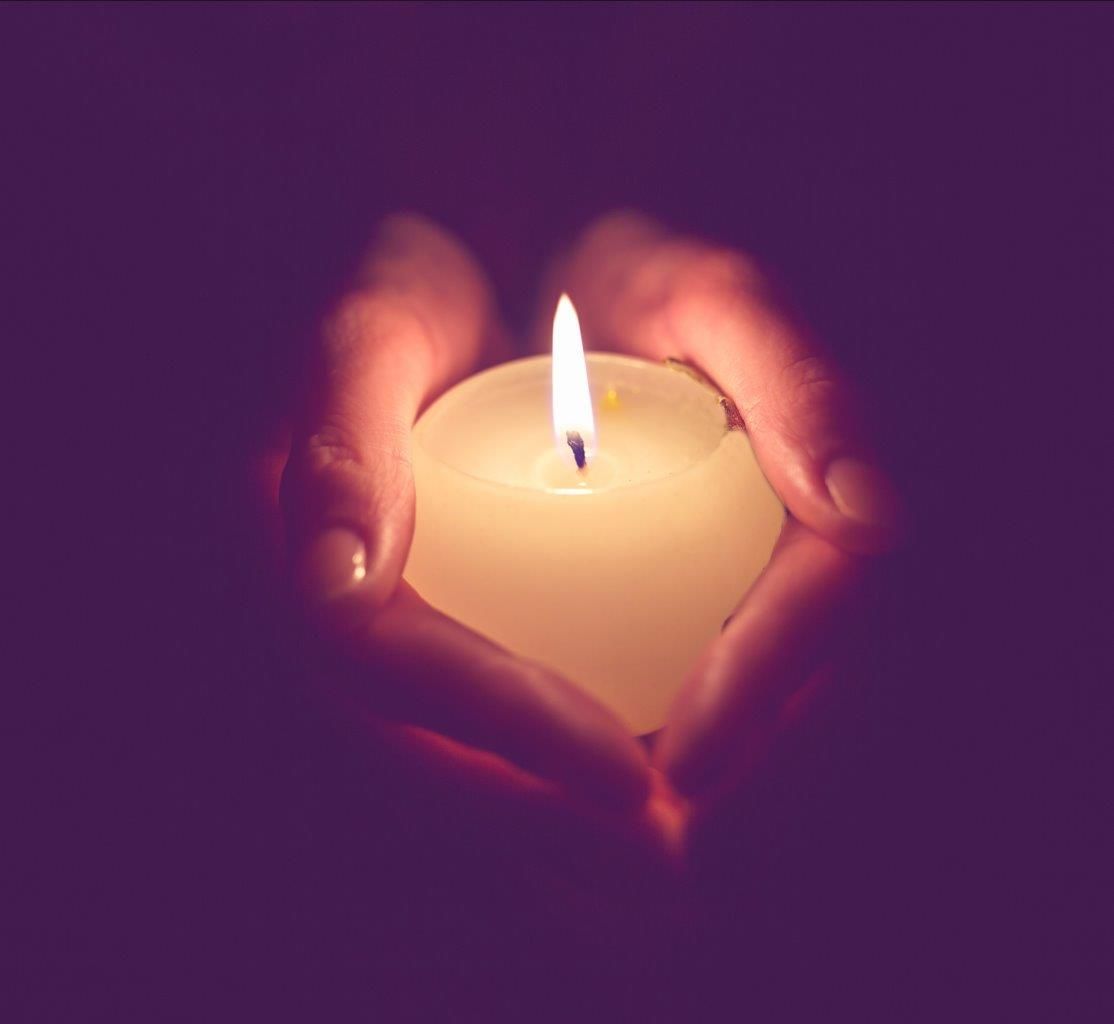 The many faces of baby loss
Each year I light candles as part of the Wave of Light event during Baby Loss Awareness Week, to commemorate all babies who sadly died too soon, including those of clients, friends and others whom my post may reach, who may be silently reflecting too. This year, I've decided to post a little more about my own personal experience, to have a more active voice in the conversation about baby loss.
I have two (in some ways very different, but in other ways similar) personal experiences of baby loss. The first was back in 2013, after a tumultuous year of health issues off the back of our first failed IVF cycle. This second cycle had gone so much better, so I was cautiously optimistic after having 2 blastocysts transferred to see a positive hcg result on 8 days post-transfer. I say cautious, because I didn't feel able to jump for joy. My journey to that point had put me into protective mode and sadly I was never to experience that feeling of joy without worry that so many I'm sure have looking at a positive pregnancy test result. In fact for me, there wasn't even a pregnancy test. I'd skipped straight to hcg tests for accuracy because I couldn't bear the uncertainty. So the cautious optimism was there because I knew all there was to know about hcg levels – I knew that from then on in, it was 'all about the rise' and how quickly the levels were doubling. Unfortunately, 'Zig and Zag' – my names for those two embryos – didn't make it. The cruel reality of a horribly named 'chemical pregnancy' (particularly if you're a serial hcg-tester & googler), is that you watch the rise, you know the levels are not as they 'should' be (& you pray that you'll be the one that bucks the trend), but then you receive the results of another hcg a couple of days later, see its dropped and you know its all over.
This 'loss' was a particularly difficult one to process because on the one hand, your rational brain tells you that if you weren't going through IVF and if you didn't test so early, you wouldn't have even known this pregnancy was 'trying to happen'. You wonder, if it 'counts'. But then your emotional brain kicks in as you realise that everything you've invested (physically, emotionally, spiritually and lets face it, financially) is coming crashing down around you with those two numbers printed on a page. In my case the initial joy of 20.3, reaching a high of 29.6, then falling to 10.6 is the only recognition I had that I was pregnant. I was left dealing with a strange kind of grief. Grief relating to what could have been, and for the emotional energy invested in the journey to this point and for the future loss of normality that comes with knowing you've got to pick yourself up and go through it all over again.
The 'all over again' started fairly soon afterwards, with another cycle later that year that failed. Then the next 'all over again' was the following spring. This time my loss was a complete dichotomy. I was finally definitely pregnant, HCG levels were nicely doubling, and a heartbeat was seen at 6 weeks on the morning that I boarded the plane to Greece to see my consultant and continue with treatment to help me keep hold of this baby. Except, that weekend when I arrived in Greece I found out there were in fact 2 babies – my consultant found another heartbeat. And at 8 weeks, despite measuring a week behind, that second heartbeat was still going strong alongside the first. Just a week later, after googling all things 'twins', picking out a pram and starting to make plans in my mind for life with two babies, I was told that the second baby no longer had a heartbeat. So there I was, lying there looking up at the screen, simultaneously seeing the incredible sight of my 9 week old baby with a strong heartbeat, and even the beginnings of limbs starting to move, alongside a baby with no heartbeat. How can you even begin to process how to deal with that? The fact was, I pretty much didn't. I felt a strong expectation around me to focus on the joy, so I don't feel I ever really gave myself the opportunity to focus on grieving. It was only last year in fact when I received Mizan Therapy (a womb massage), and all the grief came flooding out, that I realised I'd held it all in there. Since training in Gentle Release Therapy later last year, I now know that this is what the body does when it can't process an emotion at a time. It curls up and makes a home in your body until you're ready to process it. And if you're lucky, you get the opportunity to help set it free.
I hope that by sharing my experience, this brings comfort to those who have been affected by baby loss in a similar way. There are many faces of baby loss. All are valid, and its important that all have the opportunity to have a voice.