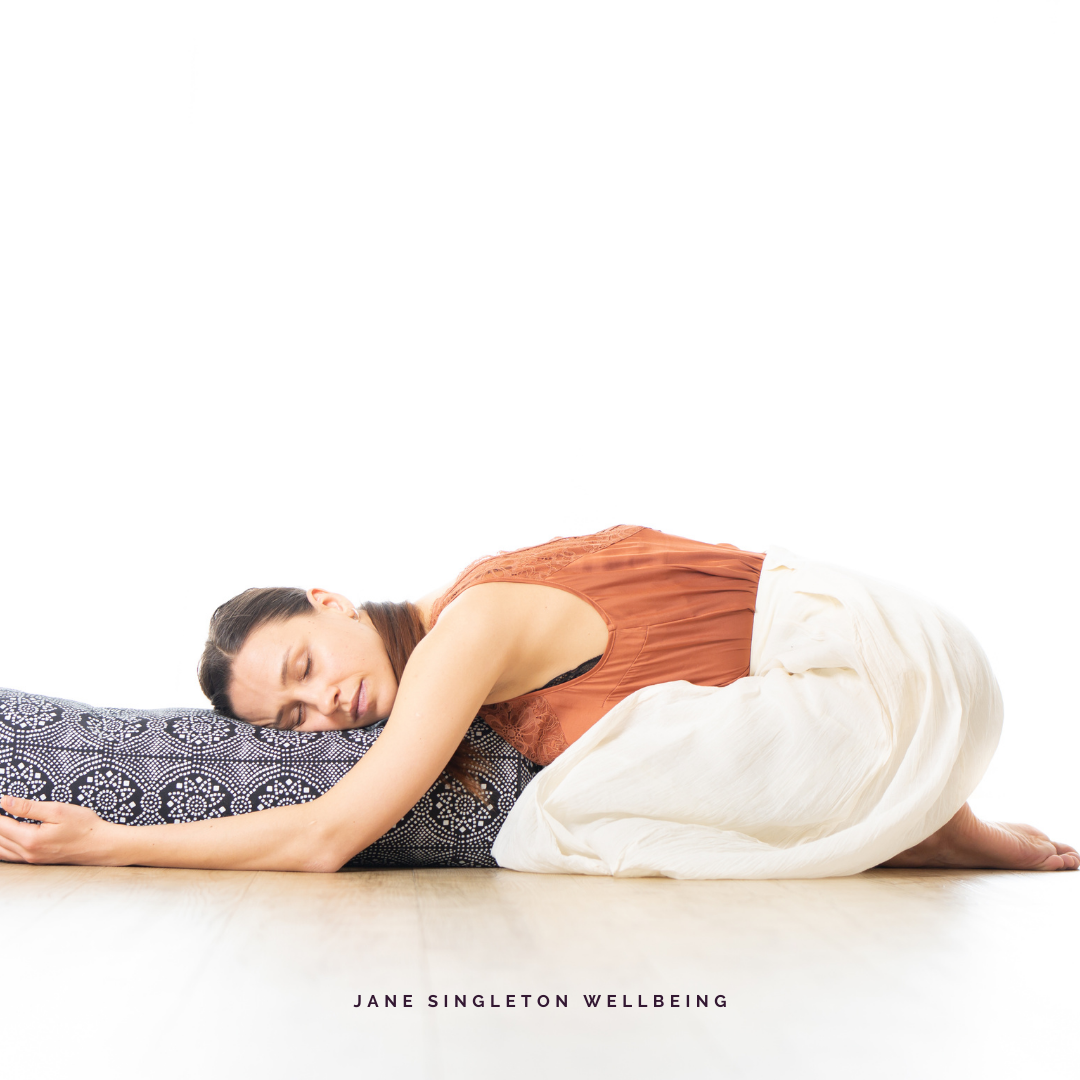 Online Restorative Yoga Sessions
Did you know I'm a qualified 200 hour Certified Yoga Teacher?! I qualified at the start of the year and offer a combination of live & pre-recorded online sessions, as well as in-person Mini Retreats. I plan to run live online sessions once a month on Wednesday evenings over Zoom.
Restorative Yoga is very gentle – props are required to help to fully support the body and help it surrender in the poses. This helps to alleviate/release stress and tension, and balance the nervous system. It is perfect for anyone who is going through a difficult time, has high levels of stress in their life, is living with illness, recovering from injury or simply looking to engage in a deeply relaxing practice. Each pose is held for 5-10 minutes to encourage relaxation and release.
Each session has a theme. This year for example I've already ran sessions focussing on neck and shoulder tension, as well as lower back pain.
Don't worry if you've never practised yoga before – formal props are not required. You should find everything you need around the home (e.g. pillows, blankets, cushions, hard backed books, tie/dressing gown belt, towels etc. – these all make excellent, supportive props!).
I'd love you to join me – drop me a line if you're interested in joining my next class in May.