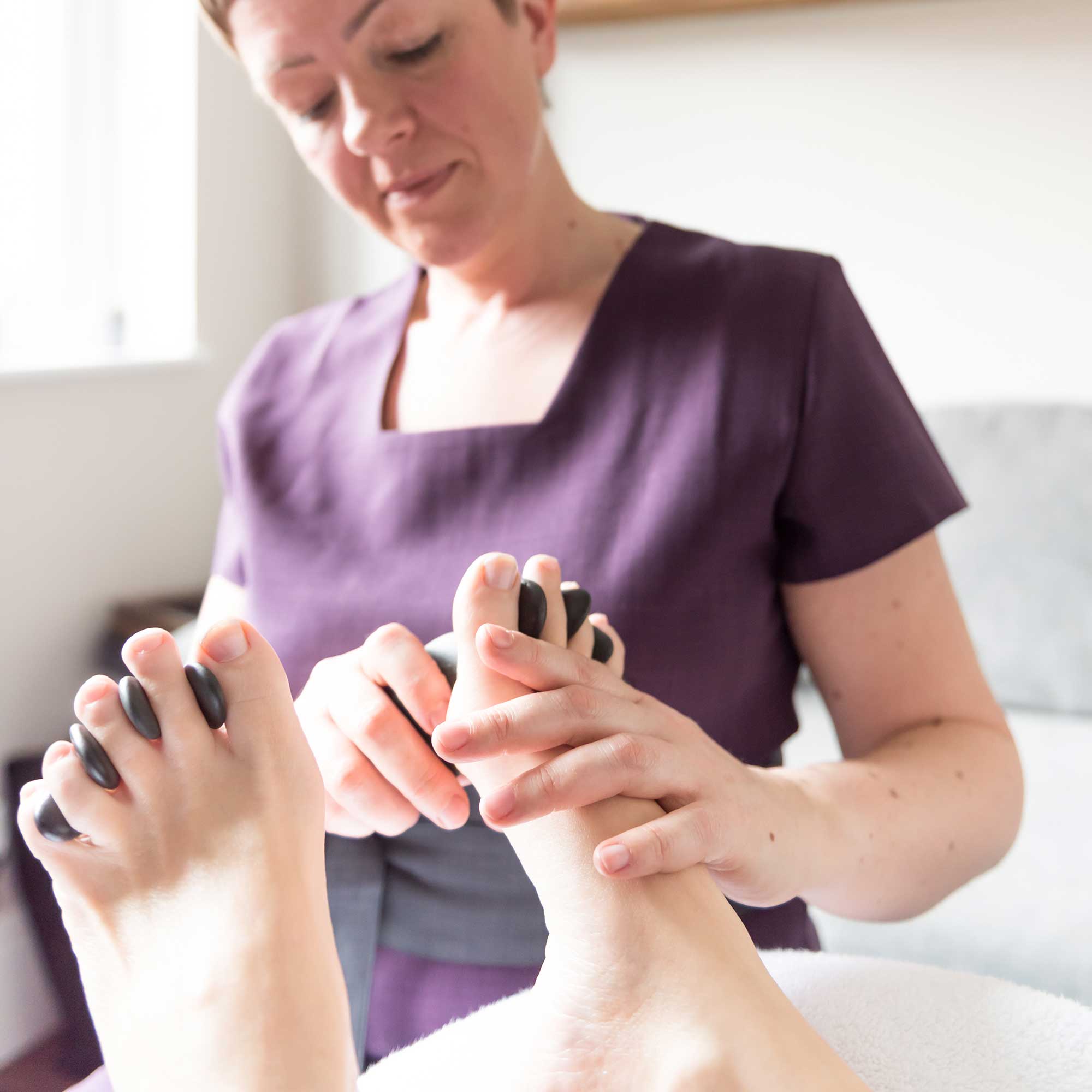 How Reflexology found me
As its #worldreflexologyweek2021 I thought I'd expand on a post I shared on social media last week about 'My Why?', which was promoted by a conversation with my 6 year old. He was asking me why I 'do reflexology' on the way back from swimming class. In that conversation, and in that subsequent post, I gave a headline/simplified version of the reasons which I thought I'd expand on a little here.
Before I actually started to 'do reflexology', reflexology actually found me. Towards the start of my fertility journey, when I began to explore what services & people might be out there which may be beneficial to me, I met with a homeopath. It was this meeting which ended up being quite transformative, not because of the homeopathic aspect, but because she was a reflexologist and after listening to me (& watching me cry for the majority of the appointment!), suggested I might benefit from some reflexology with her. I'd never tried it before, in fact, aside from spa day massages, I'd never tried any kind of complementary therapy, but I decided to follow her advice. And it was that next appointment that created the spark which would lead to a whole new world opening up for me, and ultimately a future career emerging.
I was completely bowled over by the whole nurturing experience and the way it made me feel. It was exactly what I needed at that moment and was a complete re-set for my nervous system which was in complete overdrive. Reflexology, alongside acupuncture, talking therapies and yoga regularly featured during the subsequent years of IVF treatments, and a cancer diagnosis, helping to ground me amidst the chaos. I remember vividly after my cancer surgery, having a strong, gravitational pull towards there being something bigger out there for me than the career I was in, and all the stress that came with it. I even enrolled on a reflexology course that summer, but withdrew a few weeks later as my gut eventually told me it wasn't the right time.
6 years later, it was finally the right time. And I do feel it was worth that wait because the fertility world, my subsequent pregnancy and motherhood experiences and a whole heap of other 'life stuff' steered me to a path of clarity of focus. I enrolled on the course full of passion and purpose, knowing that I wanted to help women who were treading difficult paths in their lives due to the impact of stress, fertility, reproductive health challenges (or all 3), alongside holding space for mums to be and new mums & their babies to be nurtured. I knew that my personal experience, knowledge, and lessons could be channelled to support others in a unique and powerful way. To quote Jessica Hepburn, 'your wound is your gift' and this certainly resonates for me.
And here I am now, 10 years after that first treatment, with my feet firmly walking along this new path. Reflexology certainly found me, and now it's my passion to pay that forward so it can maybe change the lives of others too ?