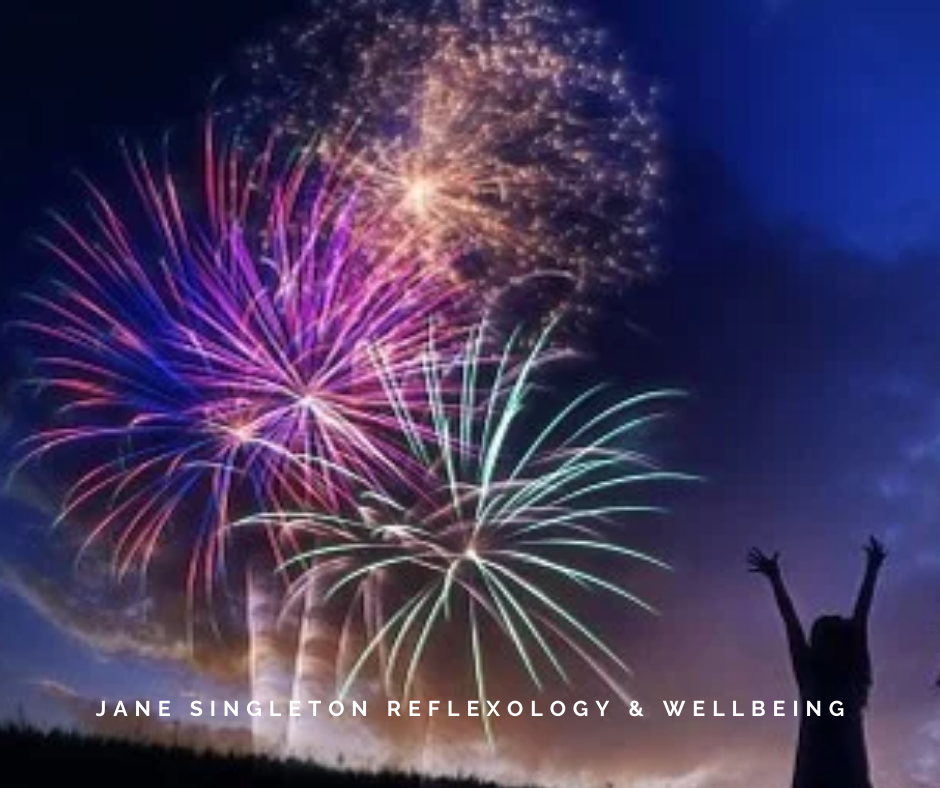 Fireworks, Rainbows and Fertility
It felt a little serendipitous today as I was planning this blog post. Its one I've been meaning to write for a long time, and as I started to pull the content together, there in the midst of the draft jumped out the date '4th July' – so here I am on the 4th July finally writing this!
Towards the start of our fertility journey ten years ago, Katy Perry released the track 'Firework'. The song became the soundtrack to my whole journey – it was both a trigger and a lighthouse. It seemed to be on the radio EVERY time I was in the car, and I'm pretty sure I heard it every day at one stage during my ridiculously long commute to work. It would routinely set me off in floods of tears.
If you're not familiar with the lyrics I'll talk you through why I think they're so powerful for anyone dealing with fertility issues.
YES I felt 'like a plastic bag, drifting through the wind, wanting to start again' – Why had I left it so late to try for a baby? Why wasn't it happening, when everyone else seemed to get pregnant at the drop of a hat?
YES I felt 'so paper thin, like a house of cards, one blow from caving in'. Every. Single. Day. It was exhausting having to pull up my big girl pants and get on with the demands of work and life when all I wanted to do was curl up in a ball and hide away. Tears were never far away.
YES I felt 'already buried deep, six feet under scream but no one seems to hear a thing'. I felt like I no one really understood what it was like to be living this nightmare and be faced with having to go through a medicalised process for something which my body was supposedly designed to do.
But amongst the sadness and frustration, within the lyrics I also found hope. 'Do you know, there's still a chance for you, 'cause there's a spark in you, you just gotta ignite the light, and let it shine, just own the night, like the fourth of July' – wow this always got me! Because despite the daily falls, I always got back up and kept taking steps little steps forward. I was determined not to be beaten, despite the numerous hurdles and I knew I had that inner light and belief.
The lyrics also gave me hope that there was a path through the storm, and light on the other side. 'You don't have to feel, like a waste of space, you're original, cannot be replaced, if you only knew, what the future holds, after a hurricane, comes a rainbow'. Rainbows are synonymous with difficult fertility journeys, particularly after loss along the way.
And finally, the lyrics tapped into my spiritual beliefs, that ultimately the universe has our backs, and that we should trust the process, no matter how painful it may be. And now looking back, this line was the most poignant: 'Maybe the reason why, all the doors are closed, so you can open one that leads onto the perfect road, like a lightening bolt, your heart will glow, and when its time you'll know, you just gotta ignite the light and let it shine'. So many doors closed along the way. Failed treatment cycles, an early miscarriage, a 12 month hold on treatment after I was diagnosed with cancer. We even lost my eldest's twin. But now I look back and realise this was my perfect road, because without it I wouldn't be here with my two beautiful boys, supporting women like me through their own fertility challenges. I never really knew what I wanted to be when I 'grew up' and I feel this was the path designed to show this to me. The song still inspires me now – 'ignite the light' is part of the name of my new Facebook Community which brings women together who are interested in nurturing their wellbeing and igniting that inner light that is within us all.
'it's always been inside of you……and now its time to let it through'. So now, I'm genuinely grateful to have walked this path. It's not an easy journey and I couldn't have done it without the support of some incredible people, many of which I met along the way as others stepped away. A tribe of female therapists, plus women who were also facing a similar path to me, and friends who truly held my hand through it all. I'm really honoured to be a small part of other people's journeys now. No matter what path lies ahead, please know that there is always a light within you.
Jane x
Ps – if you're interested in joining my private Facebook Community, I'd love to welcome you. All new members have access to a FREE Sunday Slowdown Relaxation session, the perfect wind-down at the end of the weekend https://www.facebook.com/groups/296092894735717/?ref=pages_profile_groups_tab&source_id=1911535862509689